You are thinking of remodeling your kitchen, but you may not be sure how the process works. To help take the mystery out of this process, we have outlined the steps that you will take as we work together on your next project.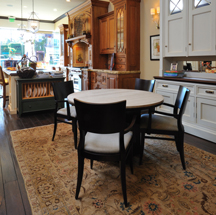 Step 1: Visit our showroom
We invite you to walk through our showroom, ask questions, compare products, look through catalogs, take notes and get to know us. We will discuss the design process, lead times, product variety and installation. We will gather information from you including your name, address, phone number, email address, timing of your project, and your specific needs.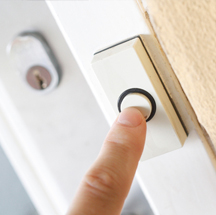 Step 2: Site visit
Our designer will schedule a visit to your home to interview you to determine your tastes and personal style and to get a feel for your desires for this project and your budget requirements. This meeting usually lasts one hour. At this time, we will be able to give you an estimate based on comparable projects that we have completed. In order for us to continue with the design process, we will present you with a non-refundable design retainer agreement and request payment that will be applied to the purchase of your kitchen cabinetry.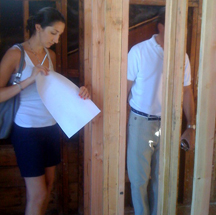 Step 3: Site measurement
Once we have received the executed Design Retainer Agreement and check, our designer will schedule a second visit to your home to measure the areas that will be impacted by the remodeling project or for new construction projects, we require formal blueprints to proceed with the design process. Your designer will let you know whether a structural engineer will be required to prepare drawings with calculations in the event that bearing walls are planned to be removed or altered. Upon return to the showroom, we will then enter this information into our systems to start the design drawings.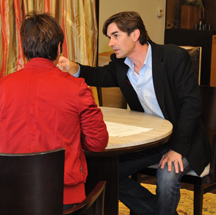 Step 4: Discuss design and product options
The designer will present ideas for your project to you together with cost estimates. Your opinions and active participation are important during this stage. You will select the cabinet brands you prefer along with the door style and finish for the cabinets. You will also make decisions on countertop products, appliances, sinks, faucets and other options with the help of your designer. With this information in hand, the designer can proceed with final drawings and pricing. All drawings remain the property of Hollywood Sierra Kitchens until a signed cabinetry contract is executed.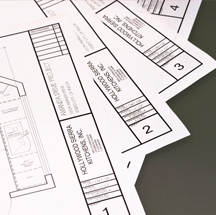 Step 5: Meet at the showroom for presentation of drawings and pricing
The designer will present to you formal drawings including floor plans and elevations. The proposal will include the total price of cabinetry along with itemized prices for options such as countertops and accessories. Installation costs will be estimated. Decisions will be finalized, a contract drawn up, and a financial commitment made by you. At this meeting you should be prepared to make a commitment of 50 percent of the product cost. Hollywood Sierra Kitchens only accepts personal checks and American Express.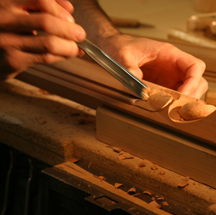 Step 6: Order is placed, manufacturing begins, and an installation is scheduled
After the order is placed, we will receive preliminary acknowledgement from the cabinet manufacturer with estimated delivery dates and a listing of materials. Any changes must be made at this time.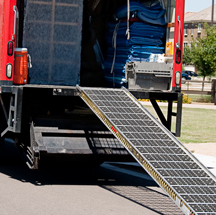 Step 7: Delivery & installation
We will notify you of the exact delivery date and coordinate installation. Please prepare your kitchen for construction by removing all belongings. We know this is a stressful time with household interruption unavoidable, but we ask for your patience because your new kitchen will be worth the effort!