Peter and Gerry speak
Call it a blog, call it a journal — whichever you choose, this is just a little impromptu forum for the three of us to share our thoughts. Some of it may be on kitchen related issues or even causes and events we hold close to our hearts. The most important thing will be our ability to regularly communicate with our customers.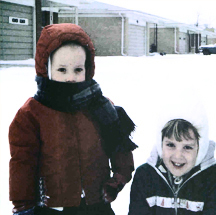 Posted by Gerry on September 2nd, 2012 | Comments (2)
In Michigan where I grew up, winters were abysmally cold. Thankfully houses had central heat, usually gas forced air pumping into every room with equal intensity to take the chill out of the air. We had a particularly fantastic register in our "big bathroom" (we didn't call it the master…it frankly didn't warrant it!). My sister and I would lie in front of it, early in the morning, to get a little extra heat before bundling up and walking through the usual ice storm, -50 degree wind chill or blizzard to get to school. It's a miracle that I have all my digits.
Imagine my shock and dismay when I moved to California to see that bathrooms didn't really have a central heat source. Oh they might have some 1950s era electric wall heater that I am sure no protective mother or penny-pinching father would let their kids even turn on: "You'll waste energy and burn the house down! That thing can't be safe!"
In fact, when we moved into our mid-century house in LA, we had one of those in our bathrooms. It looked a lot like a very long toaster, capable of burning a few loaves of bread vertically. The coils under the grate looked like rusted springs from a bunch of old mattresses and the grate itself was guaranteed to rip the skin off your fingertips when you dusted it. I never turned it on, but I'll bet it would have smelled like one part Kool Filters from our prior owners and one part bug zapper.
Now in the civilized new millennium, we don't have to use those nasty heaters. There are terrific under toe kick models that we have specified for our clients for a few hundred dollars and no special electrical hook ups. While not particularly pretty, they are conveniently hidden under the toe kick of your vanity, providing heat in the entire room. You also can have a heated overhead fan that is a quient multifunctional fan, heater and light. Heated floors are also the most fabulous invention since fluffy slippers, which of course you won't need because your feet are warmed from the floor and the ambient heat that actually warms the room…all on a timer, saving you energy. Now add towel warmers to the mix. Starting at about $600, they can be put on a timer to warm your towel for exactly that time when you will be stepping out of the shower. I prefer the electric ones (as opposed to the hydro warmers that use warm water to heat them due to the additional plumbing expense).

(L – R) Qmark Fan Forced Toe Space Heater, Nutone Ventilation Fan with Heater, Mr. Steam Towel Warmer
While I miss the good old days in the family home in Michigan, I think that I prefer these new features for today's home. I think that you might as well. Also, just so you know that's me and my sister back in Michigan just a few years ago.